Woodlea cares!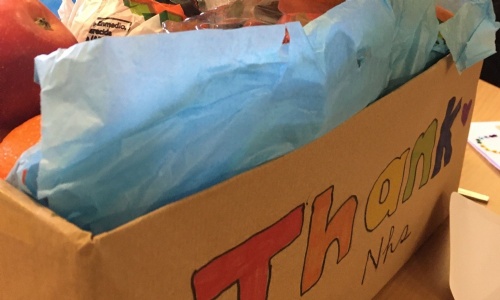 Woodlea Primary School received a really lovely email from Matron in the Intensive Care Unit at East Surrey Hospital about Olivia in Year 3. Olivia has raised money for NHS staff by walking 10000 steps a day for a week and has sent out several gifts.
Matron said, "We received a beautiful box of fruit and healthy snacks, and lovely homemade card with a rainbow and a thank you on it. Better than that were the lovely words inside in her best handwriting thanking us for keeping everyone safe.
All of the nurses and doctors and therapists were really touched by her efforts and we wanted to say thank you to her for her efforts. These gestures are the things that keep us all going during such difficult times. You and her family should be very proud of her for thinking of others."
The School is very proud of her as, no doubt, is her family.
Well done, Olivia!