Warlingham teacher wins Lifetime Achievement Award!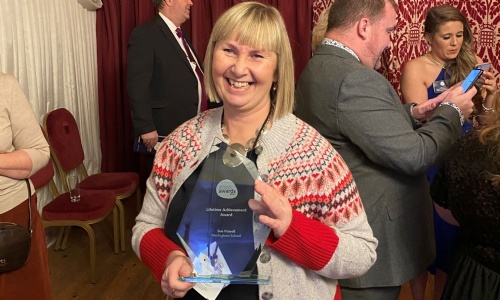 Congratulations to Sue Powell!
We are delighted to announce that Sue Powell from Warlingham School & Sixth Form College won the Lifetime Achievement Award at the National Schools Awards ceremony on Wednesday 8th December.

Accompanied by Headteacher, Paul Foster, and Assistant Headteacher, Rick Toop, Sue attended the ceremony at the Cholmondeley Room & Terrace at the House of Lords. Sue was nominated for her commitment and outstanding contribution to teaching.

View the full story in the news section on Warlingham's website: www.WarlinghamTLT.co.uk.