Extended offer at BVPS Nursery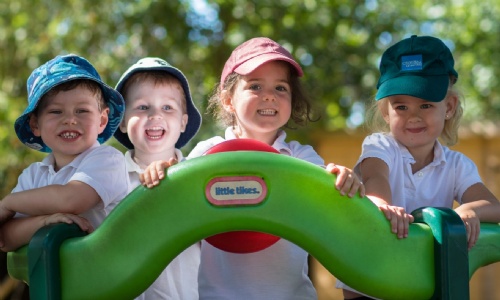 Bletchingley Village Primary School is delighted to announce that its nursery is now taking two year-olds in its lovely nursery set on the edge of beautiful woodlands. The nursery welcomes all two year-olds, whether privately or FEET funded.
The service provision has been extended to offer wraparound care – something that's sought after by many working parents. Wraparound care is available from 7.30am to 6pm, daily. The nursery also offers 15 hours or thirty hours per week.
Parent, Dom Young, said, "Freddie has loved being at the BVPS nursery over the last 11 months and has grown hugely in confidence. It is great that we are able to use the 30 hours funding, it is certainly worth it. We love the emphasis on outdoor learning and there is so much space for them to run around in. To be able to take some of their lessons outside is a huge benefit. He has integrated into the class and the school as a whole so well and thoroughly enjoys going in every day. We're really happy with his development and he has settled in so well."
The nursery has excellent outdoor facilities including a large outdoor play area, a nature garden and a forest skills area. The children benefit from a weekly gym session with an external instructor and weekly cooking sessions.
Stephanie Smith said, "Bletchingley Village Primary School Nursery is amazing! Having struggled to find a suitable placement for our son, we instantly knew that this nursery was the right setting for him. The staff are incredibly friendly, supportive and it is clear that they genuinely care for each and every child. The support that our son has received for his speech and language difficulties has been invaluable and we are amazed at the progress he has made in such a short period of time. The teachers are very approachable and keep us well informed as to his progress. We regularly use the breakfast club provision which is extremely useful and convenient. It's great being able to drop off and pick up from the same place, knowing that our son is in safe hands. The indoor and outdoor spaces are amazing and the enrichment that the children receive is so much more than we expected. It's lovely to watch our little boy flourish with thanks to the love and care he receives on a daily basis. We cannot recommend this nursery more highly, thank you Bletchingley Village Primary School Nursery!"
For more information email nursery@bletchingleyschool.co.uk or phone 01883 743337.