Ambitious Woodlea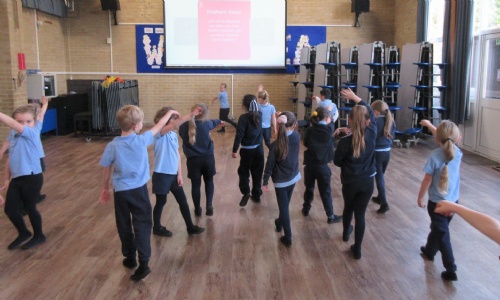 Woodlea Primary has partnered with PE specialists 'Create Development' to spearhead a new PE initiative in Surrey.
Woodlea is one of the first Primary schools in Surrey to embark on a 'real legacy' journey to create a new ambition for every child. The Schoool is on a mission to get children more active and to change the way Physical Education is perceived,. The School is also taking many steps to ensure every child develops a healthy relationship with physical activity for life.
The School is doing this by bringing the school, home and community together to enable cultural change. Their journey commenced with 'real PE' training for teachers to support their PE provision to develop the whole child and will now extend across the school to include supporting families and the wider school community. The School will be supported by Create Development with teacher training, school-based support, family engaging strategies, enrichment and competitive opportunities and supporting resources all through a holistic approach to developing children's physical, personal, social and emotional skills.
This personalised, two-year programme will create a real 'legacy' for every child. Create Development will be able to measure the sustainable and meaningful impact for every child, school and family.
For more information contact Britt Howell at Woodlea Primary School or visit the Create Development website at https://www.createdevelopment.co.uk/