New CEO for Tandridge Learning Trust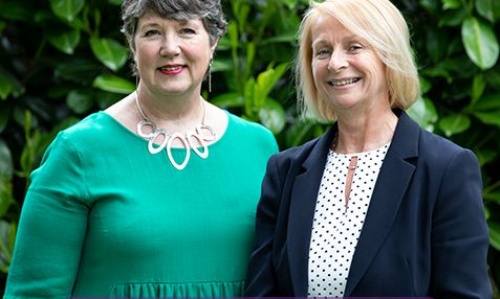 Welcome to Rebecca Plaskitt, our new CEO!
The Trustees of the Tandridge Learning Trust are delighted to announce that they have appointed Rebecca Plaskitt as the Trust's new CEO. Rebecca will be joining the Trust over the summer break, ready for the new academic year.
Rebecca is a highly experienced educational leader with an impressive track record of helping schools to grow, improve and perform at a high level. She is currently Director of Education at GEMS Education, an International group of independent schools and the largest operator of 3-18 schools in the world, where she provides strategic leadership and oversight to their UK schools.
Prior to that, Rebecca established a brand new 3-18 British Curriculum school in Abu Dhabi from the planning stage to full school opening. The school was a huge success and within three years of opening had grown to 3200 students.
Before joining GEMS, Rebecca was an established Headteacher of a maintained school in Nottingham. She also worked as a Local Leader in Education and as a Professional Partner for the National College in the UK. She is committed to continuing personal development, and is in the final stages of completing a Masters in Educational Leadership and Management with the University of Nottingham.
Karen Quinton, Chair of Tandridge Learning Trust said, "Rebecca has a passion for education aligned with the ability to translate vision and strategy into world-class execution; we are delighted to have appointed a candidate of her calibre. Looking to the future, I am confident that under Rebecca's direction, Tandridge Learning Trust will continue to deliver exemplary educational experiences for the students of its five schools and will be well-positioned to welcome additional schools into the Multi-Academy Trust."